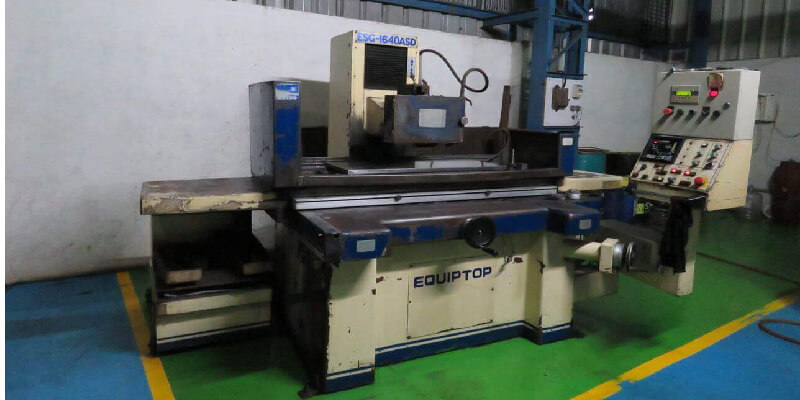 Surface grinding is that perfect finishing process giving a smooth flat surface and refined to almost all the materials by using a rotating abrasive wheel. This provides them a close tolerance dimension and adds to the quality and look. Precious Enterprises is one of the leading manufacturers and exporters of mould base, die sets, & dies. Having said so, when you are looking for services in Surface Grinding in Pune, Precious Enterprises is the key. We stand synonymous with top-class services. Our company is well renowned in all of India in general and Pune in particular for our grinding experts are always providing the best services in every possible way.
Equipped with the best tools and modern machines with a high level of precision and absolute accuracy, we have a team highly skilled and very experienced individuals. We have a wide range of grinding devices suitable to be used on both a small and large basis. Unlike other companies who might just tell you the credentials, we would understand the operations in certain cases of surface grinding and provide you every detail of it. Our knowledge and skill with the help of these extensive tools help us to do our work quickly and efficiently thus providing you the best service in Surface Grinding in Pune.
Our workforce in Precious Enterprises is a dedicated and hardworking team of committed individuals, who stand as the heart of our company understanding and valuing their work just like you value your needs. Both of our manufacturing units are maintained at climate-controlled standards making them completely the perfect and healthy work environment which strictly goes by the Govt. Norms and regulations. With blades tailored for every nook and corner of the surface, giving them the absolute finish, they are also suited and best angled for specifications that are required for every kind of surfaces like flat or parallel or round or thin or thick or any other complex portion.
The main aim of our company is to reach a concrete success in the Industry and build the Brand Image of the company globally. A high standard of excellence is ensured due to our perfect accuracy, all year round due to our climatically controlled feature. This ensures that we produce services catering to the needs and specifications of our esteemed customers which are reliable and satisfactory. It helps us to retain customers for a long time thus give them repeated services whenever they require it. This makes us different in the field of Surface Grinding in Pune and even the whole of India. We are always in the thirst for achieving our goals which are not only to create a brand image for our company in the industry but also to ensure absolute customer satisfaction at the grass-root level. We wish to break apart all the shackles and reach the heights of success through our products and services ensuring top-quality in everything that we serve for.